https://zone126.org/wp-content/themes/zone/assets/images/SVG/logo.svg
How Poverty and Trauma Impact Brain Development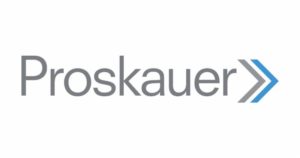 On January 15th, I attended a panel discussion hosted by Proskauer and Partnership with Children focusing on how poverty and trauma impact brain development. Having previously attended a professional development session by Trauma Smart, I had some prior knowledge about the subject and was excited to learn more. The panel speakers included Dr. Olajide Williams, Chief of Staff of Neurology and Associate Professor at Columbia University; Margaret Crotty, Executive Director of Partnership with Children; and Dennis M. Walcott, President/CEO of Queens Library and the former Chancellor of the NYC Department of Education.
Though there is still very little concrete research about the direct effects of poverty and stress on the human brain, academics, educators and policy makers are putting additional resources into making sure schools practice trauma informed care. Two critical facts I learned are that 77% of the 1.1 million students in the Department of Education are classified as living in poverty and one in 10 children has been homeless over the last year. As Ms. Crotty explained, she sees poverty as a public health issue as many of the ailments that occur in such communities are entirely preventable or treatable. As poverty-related stressors can strongly influence the development of a baby's brain, school staff should be properly trained on the strategies to support students and families living in poverty and particularly those who may have endured Adverse Childhood Experiences (ACEs).
Dr. Williams explained, humans have a lifelong ability to rewire our brains so that these adverse early childhood conditions and events do not become predictors of future health and success. As a Community School Director, I am eager to connect with mental health providers and community-based organizations to provide the PS 171Q staff with additional training on trauma informed care. While the school currently utilizes a Positive Behavioral Interventions and Supports (P.B.I.S) system, there is always more that can be done to foster a safe, nurturing environment for the children most in need of additional support and time is of the essence.
Keep in Touch
Subscribe to receive our monthly newsletter and updates.