Family, Friends, Food & Fun=Hispanic Heritage Month Celebration
In honor of Hispanic Heritage Month, Zone 126 and PS 171Q hosted a celebration for students and their families on Tuesday, October 15th. The event was a successful collaboration between Zone 126, City Year and PS 171Q staff to commemorate the various contributions of Latinx individuals to our country.
Students eagerly gathered in the cafeteria to listen to first-grade teacher Ms. Carrion read aloud from the bilingual book My Name is Celia/Me Llamo Celia about the Cuban superstar vocalist Celia Cruz by Monica Bown. After the reading a variety of music selections were played by popular Latinx artists, including Celia Cruz herself. City Year members joined in by helping to serve up to students, families and traditional Latinx cuisine that included empanadas, maduros, tamales, along with rice and beans.
PS 171Q's Universal Literacy Coach Mr. Lunz led students in literacy-based games while others danced and enjoyed the music. Several raffles took place during the event where parents won books by Latinx authors and games to take home and enjoy with their children. Thanks to our friends at Hispanic Federation, we were able to hand out Circo Hermanos Vasquez tickets for a future performance at Citi Field. Everyone had a wonderful time as we celebrated the diversity of our school community together.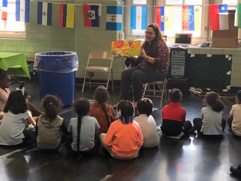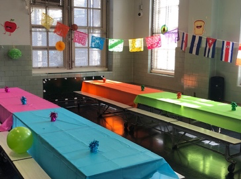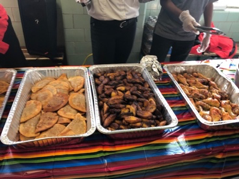 Keep in Touch
Subscribe to receive our monthly newsletter and updates.